KIET

Group of Institutions, Ghaziabad, Delhi-NCR, INDIA is organizing a two days Biennial International Conference on "Innovative Applications of Computational Intelligence on Power, Energy and Controls with their impact on Humanity (BCIPECH-2022)" on 04-05 November 2022.
The accepted and presented papers will be published in the conference proceedings and submitted for consideration in reputed journals.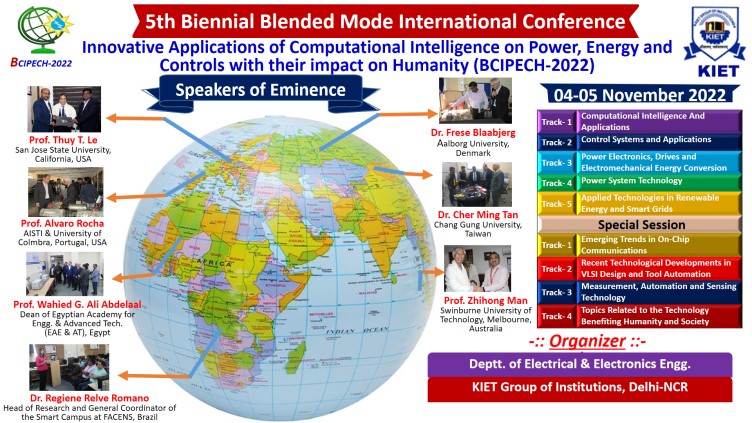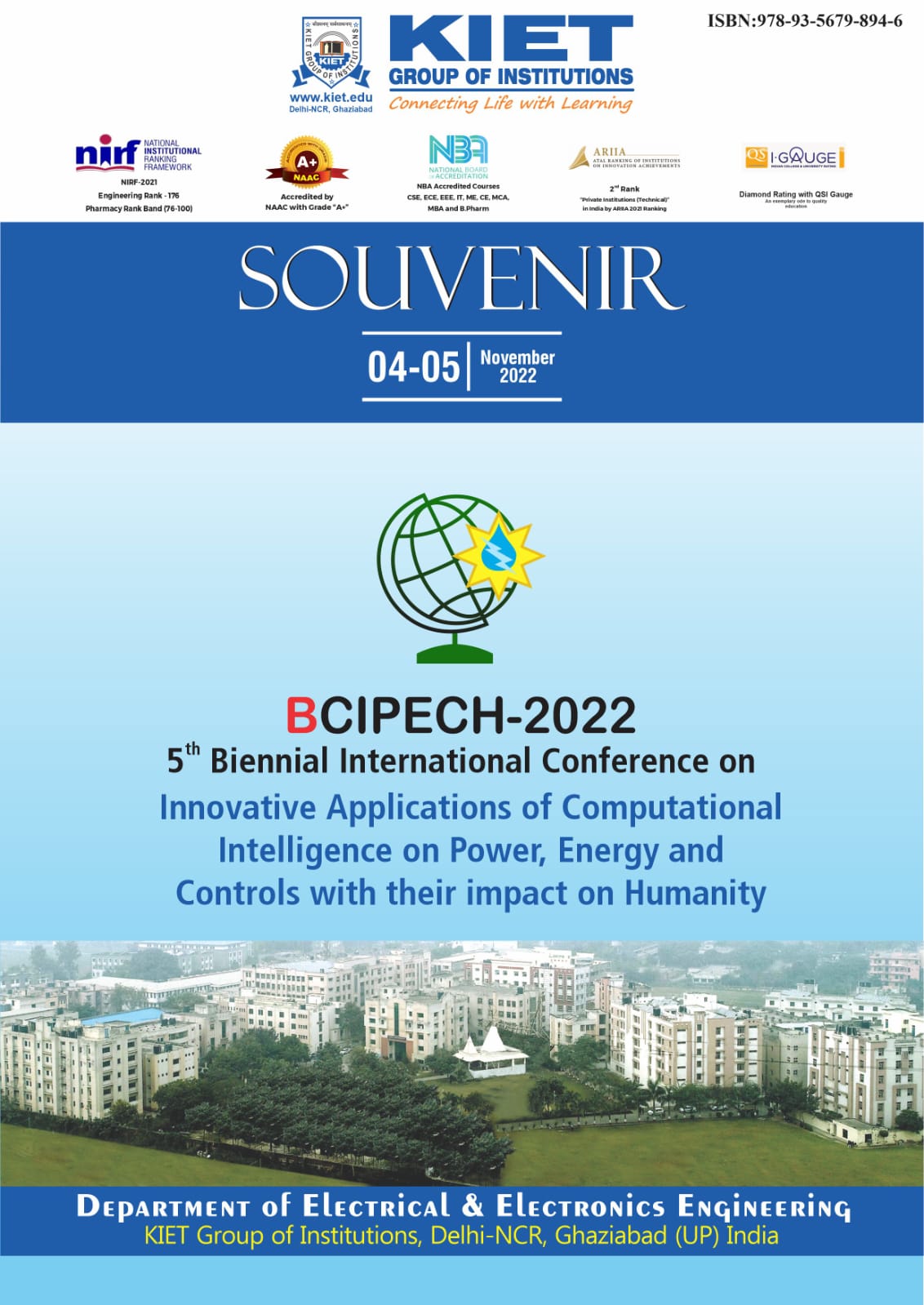 BCIPECH 2022 is in a line of series CIPECH which have already been organized three times successfully in year 2014, 2016, 2018 and 2020 by the Department of Electrical and Electronics Engineering, KIET Group of Institutions, Ghaziabad, Uttar Pradesh, India. Though the world is struggling from COVID-19 pandemic and physical meetings are not possible now days. Department is organizing a version of our popular and regular activity CIPECH. BCIPECH 2022 will provide a forum for academia, industry person, researchers and the Government to share latest developments and technological ideas for smart India. BCIPECH 2022 will also feature high quality tutorials, workshops and industry sessions, as well as keynotes from prominent researchers and industry leaders. It is an effort to motivate the young engineers, academia and industry person to excel their talent and knowledge and more importantly to rethink and contribute for nurturing India to become a smart developed country. There are multiple tracks in this virtual conference covering almost areas of conference theme. Through these components, this conference covers a broad range of participants and audience. BCIPECH 2022 is aplatform to share ideas for nurturing smart ideas by discussing technological scopes in areas of computational intelligence and applications, control systems and applications, power electronics, drives and electromechanical energy conversion, power system technology, applied technologies in renewable energy and smart grids, emerging trends in on-chip communications, recent technological developments in VLSI design and tool automation, measurement, automation and sensing technology and topics related to the technology benefiting humanity and society.